Meet Dr. Curt Frogley
I've known I wanted to be a chiropractor ever since I was a little kid. My father is a chiropractor, so I witnessed firsthand what he was able to do and how he could help people."
Though Dr. Frogley briefly thought of becoming a medical doctor, he knew that he didn't want to put people on medications so he chose chiropractic.
Obtaining a Chiropractic Education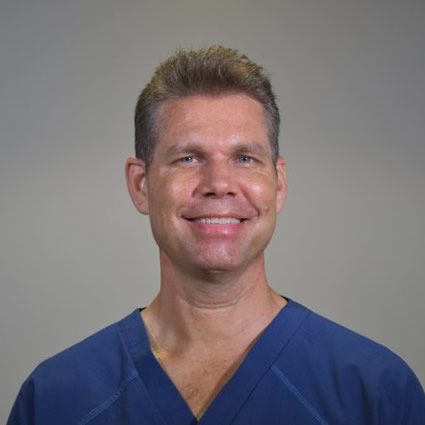 After he earned his bachelor's at Brigham Young University in Utah, Dr. Frogley went to Palmer College of Chiropractic in Davenport, Iowa, and earned his Doctor of Chiropractic in 1993. Dr. Frogley also was born and raised in Davenp0rt. His father, who also is a graduate of Palmer, served as a professor there.
Dr. Frogley went on to get certification in the following:
Functional medicine
Kinesiology taping
X-rays
Fighting Fatigue With Functional Medicine
Even though Dr. Frogley was getting adjusted regularly and thought he was eating healthy and exercising, he had chronic fatigue and pain-so much so that he thought he was going to have to retire some years ago.
"All of my joints hurt, and it hurt me to adjust patients who would come into the office. When I would have a break, I'd sit down for a second. I would be so fatigued that I felt like I couldn't even hardly get out of my chair."
For Dr. Frogley, it took considerable willpower to get up and adjust patients. He thought he would have to retire but thought, "I can't retire. I still have young kids and need to take care of my family."
Getting help from his chiropractor brother
Dr. Frogley's experience led him to seek the assistance of one of his brothers, who also is a chiropractor. His brother was doing functional medicine at the time. Though Dr. Frogley didn't know a lot about functional medicine at the time, he called his brother, who gave him some advice and started him on the functional medicine path.
"I thought, 'If I'm going to heal myself, I need to study.'" ??So study he did. Dr. Frogley started to go to seminars and learn about nutritional, functional medicine. "I discovered how the whole body works as all the systems work together instead of just looking at one system."
Dr. Frogley finds it fulfilling to help his patients with both chiropractic and functional medicine. He also offers nutrition counseling.
EXPLORE CHIROPRACTIC »
Outside the Practice
??When he's not at the practice, Dr. Frogley enjoys spending time with his family. His children are older and out of the house, but the family still enjoys getting together when they can.
Dr. Frogley also loves sports and enjoys playing tennis. He also likes to read, study history and stay involved in his church. Dr. Frogley also attends webinars and reads studies on how the body functions to better serve his patients.
Contact us today to schedule an appointment with Dr. Frogley!

Dr. Curt Frogley | (252) 638-6222